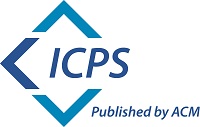 All submissions must be original and previously unpublished papers. The submitted manuscripts will be peer-reviewed. Accepted and presented papers will appear in ACM Conference Proceedings (ISBN: 978-1-4503-9677-6).
Authors can consider two types of submissions:
1. Regular Papers ( 8-10 pages), Word Template, LaTex Template
2. Abstracts (consider oral or poster presentation only, abstract will not be published into conference proceedings) Template download
To submit a paper, click on the following link.
Submission is also available via conference e-mail: icbdr@academic.net.
Important Dates
Paper submission due to: June 5th, 2022 final call: July 1st, 2022
Notificate issue by: July 12th, 2022
Camera-ready & registration deadline: July 20th, 2022
After a paper is accepted, minor revisions may be requested. All accepted regular papers must fully comply with the conference format for the final camera ready submission. For any questions, please contact the conference email: icbdr@academic.net.
1. Oral Presentation
Papers will be scheduled at 15-minute for "Oral standard" presentations. Plan to leave 2 minutes for transition to the next speaker, since participants should have the possibility to go between parallel sessions.
2. Poster Guidelines
The maximum poster size requested is ICBDR FORMAT (60 cm × 80 cm – W x H) in portrait format. The material required to display your posters will be provided onsite.
Know more details, download here.